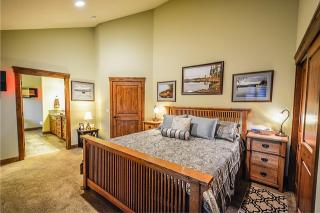 Carpet Cleaning Phoenix AZ" /> 
If you're ready to give your floors the best cleaning of their life, contact Metro Cleaning Carpet & Tile Restoration for an affordable carpet cleaning in Phoenix, AZ. Call now, and we'll take 15% off of your next cleaning. We've been rated the best carpet cleaners in the state of Arizona by home and business owners who are simply thrilled with the results we can deliver. If your carpets are stained, smelly, or look like they need replacement, call us now.
Our Equipment Makes All the Difference
We've invested in the newest technology of carpet cleaning equipment to deliver the kind of results we believe our customers deserve- and that not only means carpets that are stunning to look at but also contribute to healthier living environments. In short, we can remove the dirt that's visible and the allergens and other particles you can't see as well, for a fresher carpet that is easier to maintain between cleanings.
Our Patented Technique For Removing Dirt
We use an agitating technique that does a better job of loosening soil from carpet fibers, while our eco-friendly, non-toxic solution lifts and removes dirt better than other products being used by our competition. Thirty years of commitment to the Phoenix area has resulted in a long and growing list of satisfied clients who can attest to our success in meeting their needs. We are pleased to offer a guarantee on all of our services, including residential and commercial carpet cleaning in Phoenix, AZ.
See Real Customer Reviews
You'll find many testimonials and reviews left by customers on our website- as well as elsewhere on the Web, including unbiased review sites like Yelp, Angie's List, Google, and many other directories as well. Feel free to browse our reviews to see what others in your community are saying about our service. We are a 5-star-rated carpet and tile restoration company offering the best carpet cleaning in Phoenix, AZ- guaranteed.
Home and Business Owners Trust Us
If you're not completely satisfied with the results, let us know before we leave your building or give us a call after we leave, and we'll come back and make it right. As an LLCRC certified company, we strive for the highest level of clean- the first time around. You can rely on us for:
Professionally cleaned carpets
Eco-friendly green solutions that are child and pet safe
Emergency carpet restoration services
Odor removal and pet stain removal services
Pro Rug Cleaning
We're All About Customer Satisfaction
If you're not satisfied with our carpet cleaning services, we won't be happy either- that's why we go the extra mile to deliver exceptional carpet cleaning in Phoenix, AZ, and its surrounds. After our initial walk-through with you, we'll let you know the kind of results you can expect, and then we'll go to work to restore your carpets to their original beauty. Our unique process and quality cleaning products ensure an excellent standard of clean you'll be well-pleased with.
Metro Cleaning Carpet & Tile Restoration
623-516-7771
3420 E Shea Blvd #200, Phoenix, AZ 85028
View Larger Map
You have an error in your SQL syntax; check the manual that corresponds to your MariaDB server version for the right syntax to use near 'AND ba.deleted != 1 AND bb.deleted != 1' at line 1