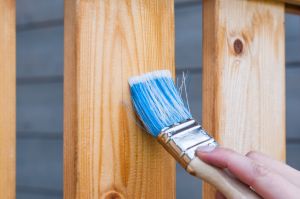 Upholstery Cleaning Phoenix AZ" />It is never comforting to see your office or home with some furniture which has discoloration or tainted fabrics. This would affect the overall interior design and mood of your place. And sometimes, vacuuming or scrubbing is just not the right choice. This type of cleaning can often damage the furnishing fabrics and materials. That is why professional upholstery cleaning in Phoenix AZ service is always an advantage if you are looking for a noble quality of this type of housework services.
Metro Cleaning Carpet and Tile Restoration (MetroCTR) is one of the leading service providers when it comes to household materials make-over. The company delivers upfront services all over Phoenix AZ from carpet dusting to tile and grout cleaning. With this, you can always ensure proper assistance for preserving and restoring your household stuff.
Aside from upholstery and tile and grout as well as carpet cleaning, we also deliver other types of cleaning services such as for natural stone, personal rug, eco green, emergency restoration, and odor removal. These types of cleaning assistance are professionally delivered by our trained and experienced team who often performs expert-based repairs.
Here are some of the beneficial upshots that you can expect from us.
Instead of doing it all by yourself and trying to be an expert resolving this type of chore, why not refer it to a real pro. Do-it-yourself ways can sometimes worsen the situation so if you are really into preserving the original look and style of your furniture, MetroCTR can do the job for you.
We are not only into cleaning but we also aim to supply the accurate demand and satisfaction needed by customers. Especially when you do not have much time handling unfamiliar households like this, it is much better if you let us manage this very common errand as our priority of service which we constantly do for a long time now.
You might think that consulting an expert for upholstery cleaning in Phoenix AZ also requires a higher pay, but in our Company that is not the case. Because of our extensive restoration services for upholstery cleaning as an addition to typical cleaning, you can expect a more enhanced fixture of your household stuff. This means that you don't need to pay separately if you want to improve the physical features of your broken furniture because that is already part of our package. Compared to other cleaning service companies, MetroCTR is a gateway to enjoy both the dirt-free equipment and the authenticity of its exterior form in one service.
Since we give importance to the necessities of every customer, we value queries by giving advice to clients who put trust in our quality of service. We can offer more detailed instructions to maintain and to be careful in using or handling your furniture and other household equipment. There are also available general tips that you can find on our website for your guidance.
To know more about our services, you can always reach us on our telephone number: 623-516-7771. We also accommodate walk-in inquiries in our main office at 3420 E Shea Boulevard #200, Phoenix, AZ 85028.
Metro Cleaning Carpet & Tile Restoration
623-516-7771
3420 E Shea Blvd #200, Phoenix, AZ 85028
View Larger Map
You have an error in your SQL syntax; check the manual that corresponds to your MariaDB server version for the right syntax to use near 'AND ba.deleted != 1 AND bb.deleted != 1' at line 1