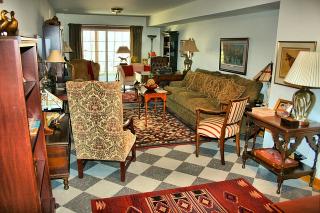 Rug Cleaning Phoenix AZ" /> 
Take advantage of professional rug cleaning in Phoenix, AZ by calling Metro Cleaning Carpet & Tile Restoration. We're more than a reputable carpet cleaning company- we also offer expert area rug cleaning to extend the life of your home or business' rugs and keep them looking like new. If you're currently searching for a rug cleaning agency that can do it all for less, give us a call.
Stain Removal Services
Stains are the #1 reason we are called to homes and businesses throughout the greater Phoenix area-, but they're not the only reason to consider having your area rugs cleaned by an expert. Our patented stain removal process does an exceptional job of getting rid of all types of stains, from pet stains to food and drink stains and even ground-in dirt and grime. If your rugs appear worn or exhibit visible signs of heavy traffic, call us to come out and restore your rugs to like-new condition.
Non-Toxic Rug Cleaning in Phoenix, AZ
Instead of using harsh chemicals and toxic solutions that are unsafe for pets, children, you, and your guests, we prefer to use a unique non-toxic formula that does a better job of getting rugs clean- and it's safe to use in all environments- even your nursery. Green cleaning has actually been shown to clean better than conventional products that leave colored residue behind and shorten the lifespan of carpet fibers.
Protect Your Beautiful Investment
We recommend professional area rug cleaning in Phoenix, AZ, and its surrounds every 1-5 years, depending on the severity of staining and the amount of traffic your rugs are exposed to. Arizona dust accumulates at the bottom of rug piles and causes significant deterioration when unchecked. If you've noticed Arizona's elements have taken a toll on your carpets, give us a call for emergency carpet restoration service. We can assess the damage and let you know the kind of results you can expect and at what cost.
Call Metro For Professional Results
It's no secret that with any type of service, you'll see professional results by contacting a company that specializes in the type of service at hand. When it comes to rug cleaning in Phoenix, AZ, nobody does it like our team at Metro Cleaning Carpet & Tile Restoration. We have the equipment, the skills, and the experience to leave your carpets looking beautiful and smelling as fresh as the day they were first purchased- and we guarantee your absolute satisfaction.
Call Us and See Results
You won't have to babysit our rug cleaners; we'll show up ready to work, with the skills and equipment necessary to do the job. Our top priority is your ultimate satisfaction when we're through; in fact, we won't leave until you are thoroughly happy with our performance. Trust Metro Cleaning for a first-time-clean experience you'll be proud to show off in your home or business. We'll work hard to earn your repeat business.
Metro Cleaning Carpet & Tile Restoration
623-516-7771
3420 E Shea Blvd #200, Phoenix, AZ 85028
View Larger Map
You have an error in your SQL syntax; check the manual that corresponds to your MariaDB server version for the right syntax to use near 'AND ba.deleted != 1 AND bb.deleted != 1' at line 1